Trampolines are used by kids to play and have some fun.
After it has been in use for a long period, trampolines start to wear off.
Some areas on the trampoline start to show evidence of being torn, and some stitches on the Matt will start coming off.
When evidence of wear and tear are manifested on a trampoline, it is important to start parts replacements.
Replacement of these worn parts will go a long way to ensuring safety.
1.Trampoline mat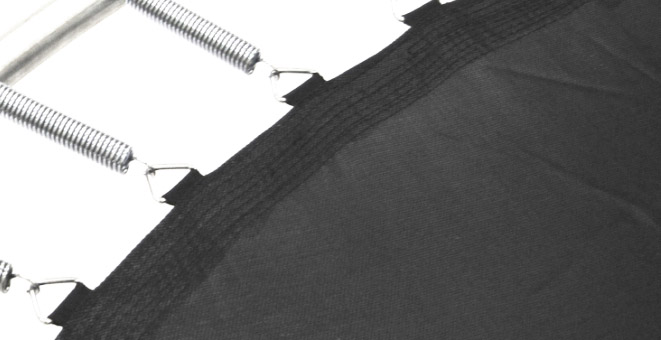 First on our list of the most important trampoline parts that you should replace on a trampoline is the trampoline jumping  mat.
Over time of putting weights on the mat of your trampoline, you will notice that there is less bounce in it.
Such might also be caused by the after effects of weather on the mat.
Continuous exposure to sun and rain will more often than not lead to this.
There will be evidence of thin spots of holes on the trampoline.
These holes are an indication that the fibers of your mat have lost their battle.
At such a pint, it is advisable to replace the worn out mat.
Consider the shape and size of the mat before ordering for a replacement.
2.Frame pads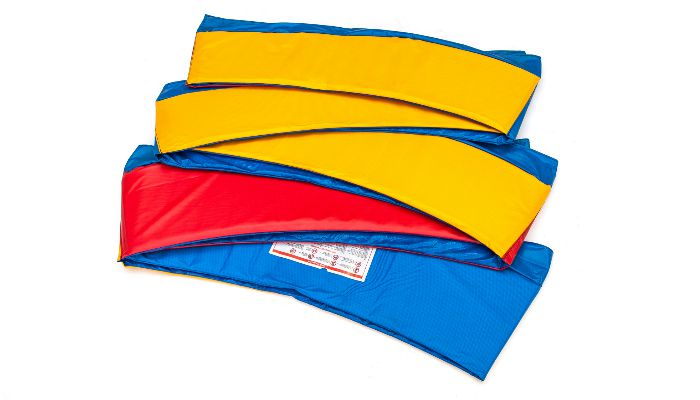 Trampoline pads are among the most important parts of a trampoline that needs to be replaced on regular basis.
They are usually placed on parts of the trampoline with exposed such as the springs and the frame.
They are made of high-density absorbent materials. This material over time wear out and becomes less of a shock absorbent.
In this condition, trampoline pads won't provide optimum protection to the rebounders jumping on it.
To get the right size for your trampoline during the replacement, it is advisable that you take the measurements.
3.Trampoline Springs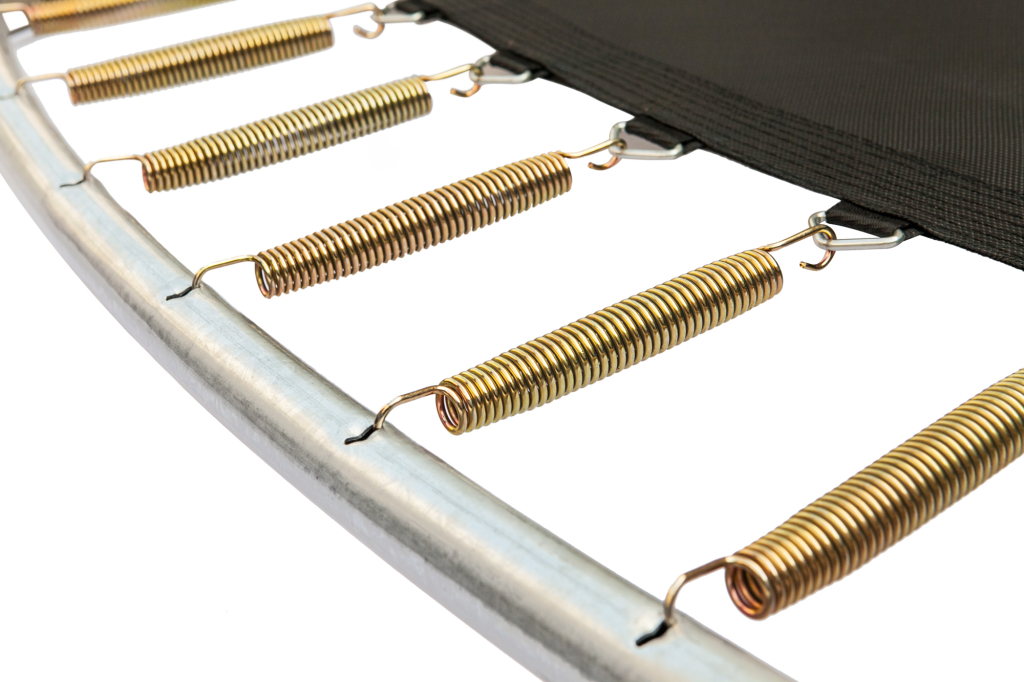 Trampoline springs are made to stretch out to provide the required tension for bouncing.
They are made of high quality wire available. But even with this high quality wire, the springs are likely to weaken and stretch after years of frequent usage.
Some of them may even break.
In the case that the springs are worn out, the user will experience reduced bouncing effects on the trampoline mat.
Also, using a trampoline with worn out springs will also affect the mat. With every bounce, with damaged trampoline springs, the mat tends to be pulled more on one side causing it to wear and tear.
Always check your springs every month to be sure that they look sturdy and are not rusty.
It is important to replace the damaged springs on regular to avoid destroying the mat.
4.Trampoline Safety Nets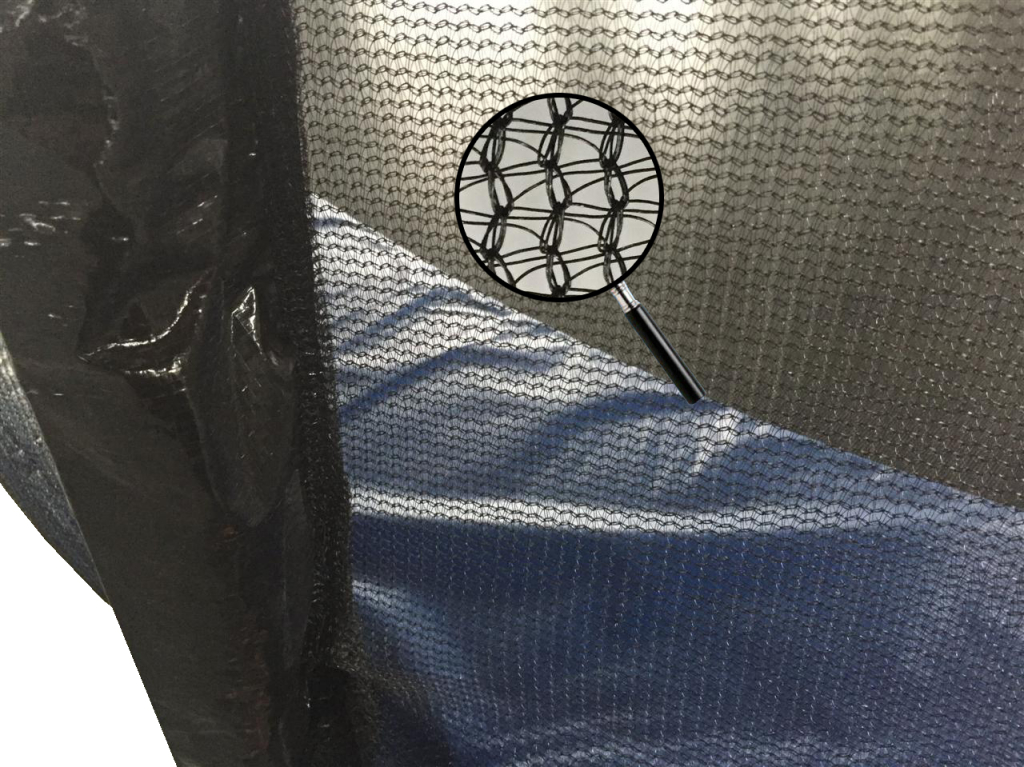 Over a long time of exposure to sun and rain, trampoline nets get to wear.
This most often occurs to outdoor trampolines at the backyards rather than indoor ones.
Trampoline nets are more of a safety measure.
This is because the nets provide a barrier to prevent the bouncer from falling off the mat.
Such a net is useful especially for beginners.
Worn out trampoline nets can become weak and such can pose a health hazard to the trampoline user.
5.Trampoline frame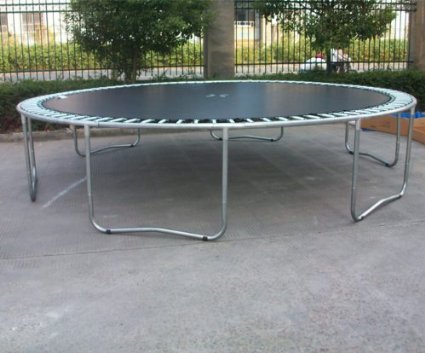 This is another very important trampoline part that should be replaced if it is worn out.
It is the outer part of the trampoline to which the springs are then connected to the mat to make the trampoline.
It is actually the heart of the trampoline for its safety and performance.
Trampoline frame supports the whole trampoline that includes the mat and the trampoline net.
It is usually made from galvanized steel.
Check for corrosion for water that has got inside the trampoline ring which might not be easily visible but may cause the frame to grow weaker and even break at some point.
This may lead to serious injuries for a jumper who was using it at the time.
A bent frame also poses a health hazard to the trampoline bouncers.
It is, therefore, advisable to replace the worn out frame with a possibly high grade and galvanized frame.
6.Trampoline Ladder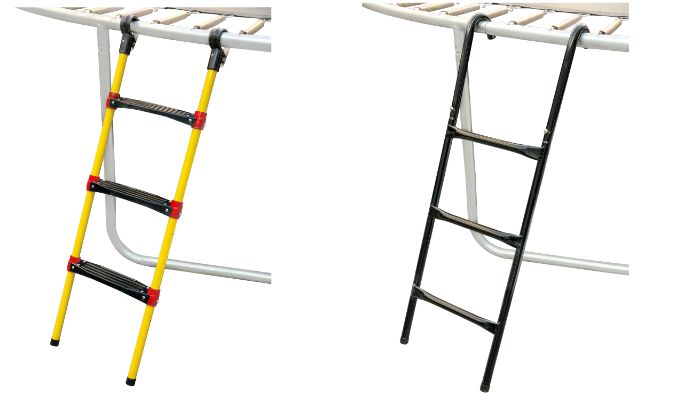 Trampoline ladder is also an accessory that needs to be checked out on regular in case it needs replacement.
Trampoline ladder is an additional accessory that ensures safety while climbing on and off the trampoline.
Although this accessory can be removed and stored safely when not in use, it gets to wear out over time.
The ladder has the capacity to pose a health hazard after it is worn out.
It can cause possible fractures or other injuries to the trampoline user in the case that it breaks when the user is climbing.
7.Form pole paddings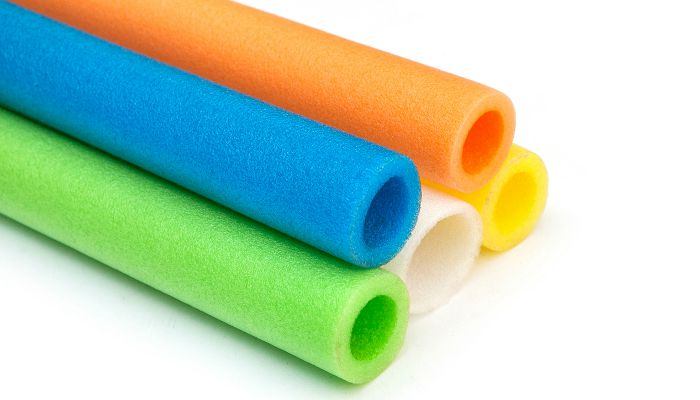 Last on our list of trampoline parts that need replacements are the foam pole paddings.
These paddings are usually wrapped around the support pole on the trampoline.
If you are a trampoline owner, and you are concerned about your child's safety, these installed pole paddings will reduce the dangers posed by support poles.
Although, over a period of trampoline use, these pole paddings wear out.
Worn out pole paddings won't prevent the bouncer from getting injuries in case they accidentally hit the enclosure net poles.
It is, therefore, important that you ensure replacement of worn out trampoline pole paddings so that you and your family can continue jumping safely.
If you discover any part of your trampoline that need replacement, after taking the measurements, you should head off first to your trampoline manufacturer.
This is because, the safest parts to install on an old trampoline are those that are certified fit and appropriate by the manufacturer for the particular model that you have.
And in case you cannot find it from your manufacturers, you can now consider other brands of the parts that need to be replaced.
But you have to be sure that those parts that you purchase are safe to use on your model.
Conclusion
Trampolines provide hours of great fun and physical exercise for all the family members.
However, if warn out parts are not replaced, it can be a source of danger or injury for member of your family.
The trampoline accessories discuses above are necessary to keep your trampoline safe and in good working order.
Always check all the parts of your trampoline before letting any family member to use it to ensure that it is safe and to see if any part needs a replacement.