Trampoline Shoe Bag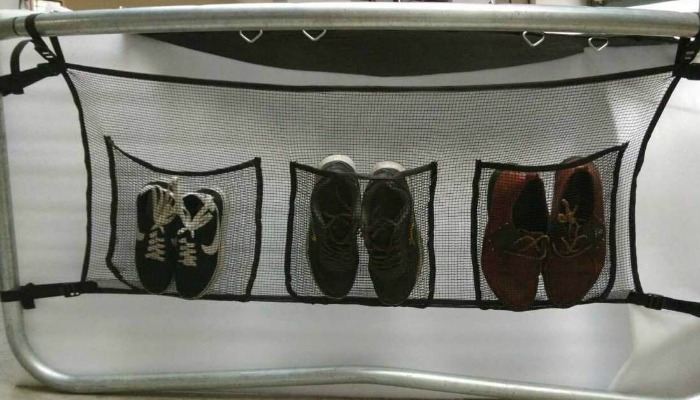 Description
Domijump trampoline shoe bag is made of durable reinforced mesh,it is used for shoes storage or any other personal items.It will add values to your trampoline business.
Your customers can Attache the trampoline shoe bag  down to any trampoline easily with heavy duty straps.If fits any shape trampolines,so you can order them separately.
Domijump has manufactured the trampolines and trampoline parts for over 10 years ,also have supplied to Walmart for over 5 years .So we ensure you our best quality on any trampolines or trampoline parts.
Advantages of trampoline shoe bag:
Great for storing shoes and other personal things like iphone !
Attached wtih Heavy-Duty straps
Compatible with all brands trampolines
100-day limited warranty