Trampoline Springs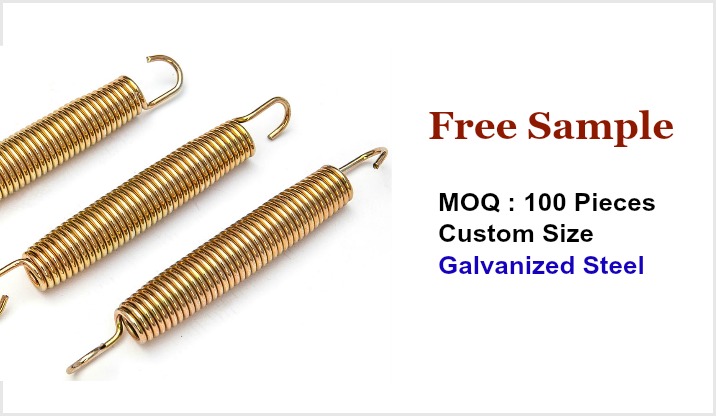 Description
Domijump trampoline springs are installed to separate the bounce impact and ease the pressure on the jumpers' knees. They are installed both high and low around the trampoline frame. The trampoline springs are available in two different grades, the specific purpose and the universal springs. The universal springs are compatible with all types of trampoline brands. The specific purpose trampoline springs have been optimized for the Domijump trampolines.
Both trampoline springs are manufactured from high grade galvanized steels. They are tested to attain the required extension and contraction properties, i.e. obey Hooke's Law. The Domijump springs are protected against rust and other harsh weather conditions.
The tapered nature is another unique feature of Domijump trampoline springs. This gives a smooth and controlled bounce.  It is advisable to replace all the over-stretched, damaged and loose hooks.
Advantages of Trampoline Springs
High performance; they use galvanized steel that is superior to the chrome springs
They guarantee controlled bounce
Easy installation and maintenance
They are durable and reliable
The springs can maintain the expansion and contraction property for long
More Details



All Our trampolines have passed the TUV GS and CE testing,also,Our factory has passed the BSCI Testing .Download these below: