Trampoline mats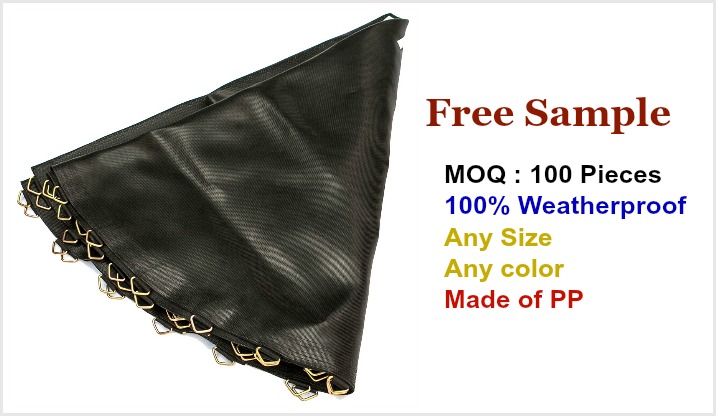 Description
Domijump trampoline mats ,some people call them trampoline bed,they feature ultra durability through their premium PP mesh material and 8 row stitching which provides extra security , thus preventing the safety mat from tearing and guaranteed to enjoy for many years.
Domijump trampoline mat size often fit the trampolines from 6 ft to 16 ft .the Dia from 1403 mm to 4145 mm ,and V ring from 36 pcs to 96 pieces .Colors are often black . But if you need ,of course we can customize the size , color ,logo ect for you . so click the below red button to request for a free sample now .
Advantages of Trampoline Mats
Provide permanent safety performance
Weatherproof,Rain permeable and UV resistant for long jump fun
Netting made of PP-Mesh,
Fit most other Brands' trampoline
More Details
Technical Data Sheet of Trampoline Safety Mats
PS : we have other sizes ,there is not enough space to show,if you need to see other sizes ,please contact our support team .
Mats
Material:
PP
Colour:
black
Printing:
customer designed logo
mat stitching:
8 row stiching
mat diameter:
2010mm
2620mm
3170mm
3470mm
3755mm
triangle hook:
42pcs
56pcs
64pcs
72pcs
84pcs