Trampoline manufacturing is a step-by-step process that requires the use of machines while implementing the modern manufacturing technologies.
This is the only sure way a trampoline factory can produce trampolines that meet the current industry standards and quality criteria.

We shall handle this subject in two different two ways:
Types of machines

The technological advancement
However, it is also important to note that, at times, these two do overlap.
That is, there's a likelihood that you may discuss the technological advancement in the machine sections.
The machines used in the trampoline manufacturing process
There are a wide range of machines and tools that can be used to achieve different design and manufacturing requirements.
At times, these companies may decide to outsource some of these operations.
This is because they may not have all the machines to make every component.
In most cases, these companies may focus on the metal work and the quality assessment process.
Since trampoline frames are manufactured from metals, the metalwork process may include the following pipe:
cutting, bending, punching, necking and bending.
Apart from this, sewing is another manufacturing process that is commonly used in this industry.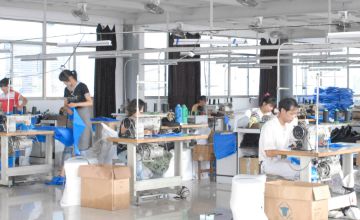 In most cases, the trampoline factories may order for a wide mat that they have to cut into small sizes depending on the type of trampoline in question.
This could be round, rectangular or square trampoline.
This may include a number of steps such as cutting, bonding and sewing among other processes.
Packaging is the last process. Of course, the company has to design a custom packaging for their unique trampolines.
Some of the most common trampoline manufacturing machines include:
1.The pipe manufacturing machines
This is a requirement for a trampoline company that makes its own pipes.
In most cases, you'll find a number of factories buying finished metals tubes.
2.The pipe cutting machines
These may include the automatic sawing, grinding or laser cutting machine.
They use this to cut the long pipes into small pieces.
3.The circling or frame tube circling machine
They use this machine to obtain perfect curves for the trampoline frames.
4.Other machines include the punching, frame shrinking, pipe bender and pipe shrinking
They are necessary when fabricating different components of the machine.
5.The carbon dioxide welding machines
It is used to join various parts of the trampoline part.
Generally, these machines have different mechanisms that we may not be able to discuss in this article.
For instance, the lathe, drilling or bending machines.
They are multipurpose machines that can be used for a number of applications.
Generally, a trampoline company should have all the necessary metal fabrication machines they can use to shape the metal tube to suit the desired shape and design.
The technology advancement in the trampoline manufacturing
To attain the required industrial and safety standards, trampoline manufacturing process has undergone a number of metamorphosis.
This aim to improve their performance and reliability besides the aesthetic value of the trampolines.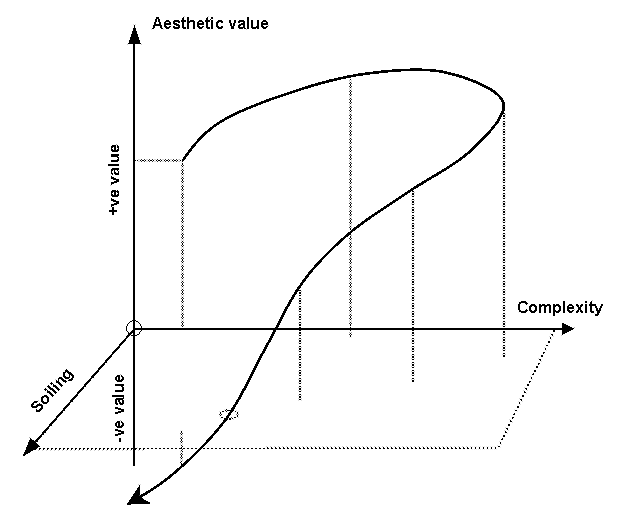 Some of the main technological advancements in the trampoline industry include:
1.The technological advancement in machines
Apparently, a number of companies have adopted the CNC machines.
This has improved the efficiency and accuracy.
These metal fabrication machines are controlled using G-codes (a programming language).
In addition to these, other companies have also adopted the laser cutting machines that are accurate and efficient.
These machines have eliminated a number of manual operations that could lead to inconsistency in the production process.
In addition to these, they have also reduced the production time.
2.Technological advancement in material selection process
Manufacturing trampolines require proper selection of materials that can last for a long period of time.
A number of trampoline parts are coated with zinc to improve their performance and reliability.
Ideally, these companies have adopted the galvanization process for the trampoline frames and springs.
This aims to make these parts to have improved performance, resistance to corrosion, scratch resistance and low maintenance costs.
As a matter of fact, choosing a material for a given function is not by chance or through guess work.
That's why trampoline manufacturers opt for expanded polypropylene (EPE) among other vital factors.
The various trampoline parts can be tested and their quality validated.
For instance, testing trampoline springs to verify their authenticity is possible with the modern technological advancement.
Without proper testing equipment, it is impossible to determine whether a given material is suitable for given trampoline part.
It doesn't matter whether it is a trampoline ladder, net or LED light.
Conclusion
In summary, there are a number of innovations and technological advancements that have been witnessed over the past decade.
This include both selection of materials and the trampoline manufacturing machines.
In addition to these, the companies in this industry have been able to manufacture other parts such the trampoline basketball hoop and shoe bags.
It is advisable to import trampolines from companies that have invested in technology and modern manufacturing equipment.