Trampolines form an excellent addition to your backyard. All children enjoy jumping on the trampoline especially those between the ages of 5 to 13. If you are one of the people who have already purchased one, life is more wonderful especially for your children.
Like below children in the picture,they are so happy!(actually it is dangerous because the trampoline does not have trampoline safety nets,will talk about this later)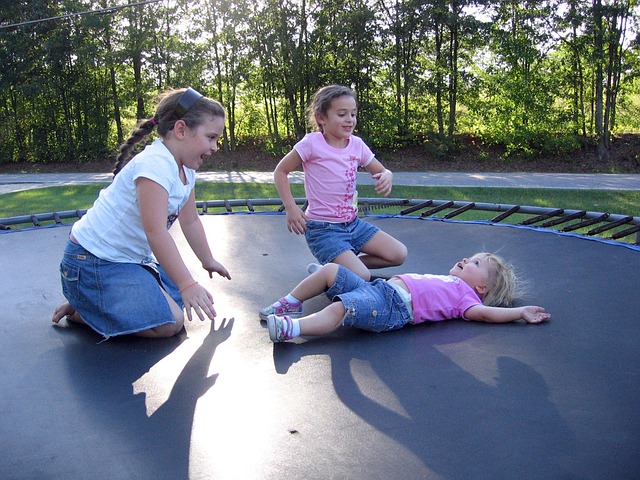 It makes your kids to jump and work their muscles out and exercise their cardiovascular system. It is therefore a good way to make them sweat and loose some calories instead sitting to watch cartoons and play video games all day.
Unfortunately, this thrilling experience can cost you as well.  A lot of injuries occur when children jump and fly off the trampoline structure. But this does not mean that parents should not buy trampolines for their children. Majority of outdoor play activities always lead to kids getting hurt and this is part of growing up.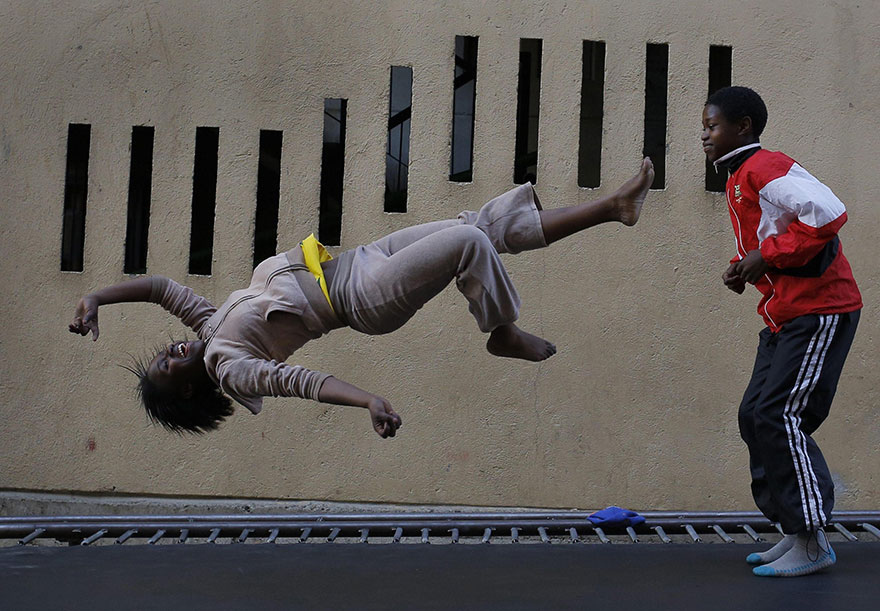 picture from Low Lai Chow on here
Without safety nets and trampoline frame pads, kids are at a risk of fractures, head, neck and spine injuries or even bruises. According to the New York Yankees, pitcher Joba Chamberlain seriously injured his ankle while jumping with his son at a commercial jump center in Tampa.
Cases of people losing their lives or getting paralyzed have been reported as well. In a famous incident in the 1960s' pole-vaulting champion Brian Sternberg was paralyzed from neck down. Also according to CBS news in April 2010, Ryne Cleary was only 5 years old when he got an accident in his backyard trampoline when he landed on his forehead and suffered severe spinal cord injury that made him paralyzed from the shoulders down.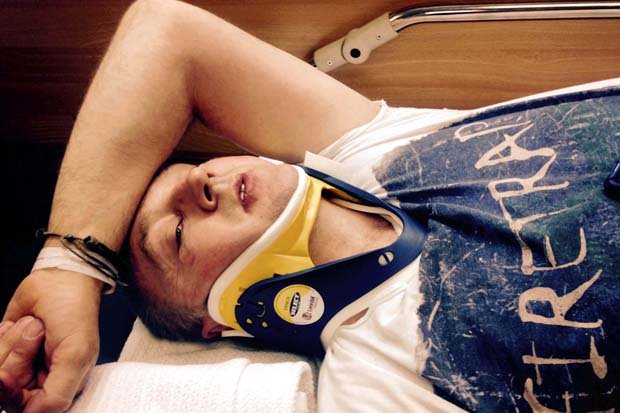 Your children can still enjoy trampolining  when you have the safety nets and frame pads installed in their trampoline. Trampoline safety should therefore be your first concern when you purchase a trampoline for your kids.
What is  trampoline safety nets?
A trampoline safety net, also referred to as trampoline safety enclosure, is a trampoline accessory that greatly reduces the chance of fall off and frame impact injuries. It is the most commonly used safety accessory amongst all the other safety measures.
Trampoline safety net is made of zinc tubes and very good quality synthetic material which is woven thick for strength and durability. There are different types of safety nets in the trampoline market. They come in different shapes, sizes and even different qualities.  They are not costly and are easily available in the market. They are also very reliable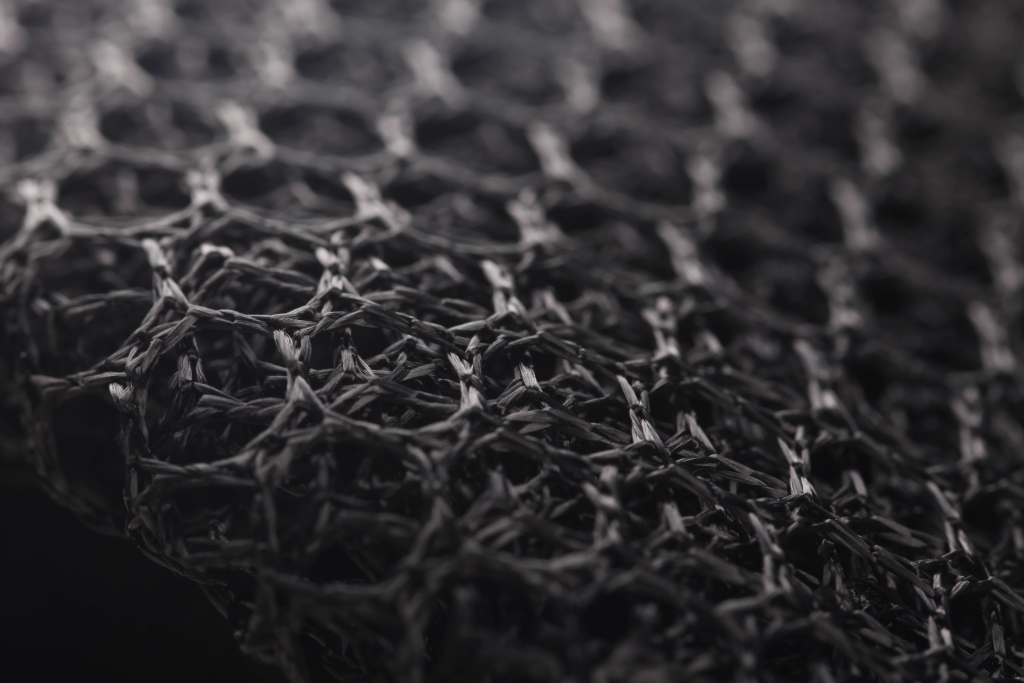 Here are 5 reasons why trampoline safety nets can save your children's life.
1.It protects them from burns and bruises
The trampoline safety net is made of strong and soft synthetic material which is UV resistant to avoid burns or bruises when the children are sliding against the netting. Having the safety net installed in your kids' trampoline will therefore protect your kids from the burns and bruises.
2.It prevents them from falling off the trampoline
Kids may sometimes lose control while jumping in the trampoline. A trampoline safety net is installed to catch the children and either toss them back to the springy surface or lower them carefully into the ground.
If the nets are held up by aluminium poles, make sure they are properly padded to prevent additional collision injuries. Safety nets restricts the different accidents and makes the use of the trampoline safer.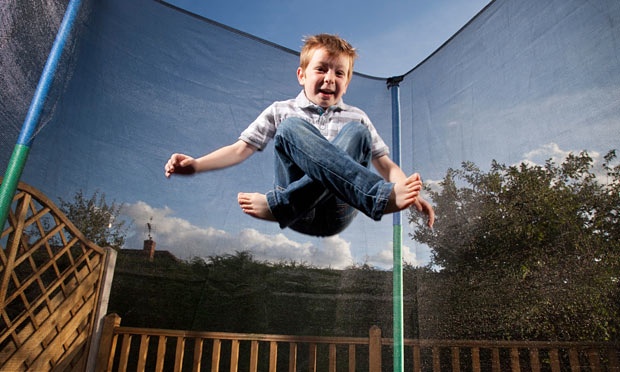 3.It allows for adult supervision
All kids need adult supervision while using their trampolines. Safety nets with larger openings allow for nearly unobstructed view to allow for parental or adult supervision from outside the enclosure. This will help you to see what your kids are doing in the trampoline and stop them when they make potentially dangerous moves that may lead to injury.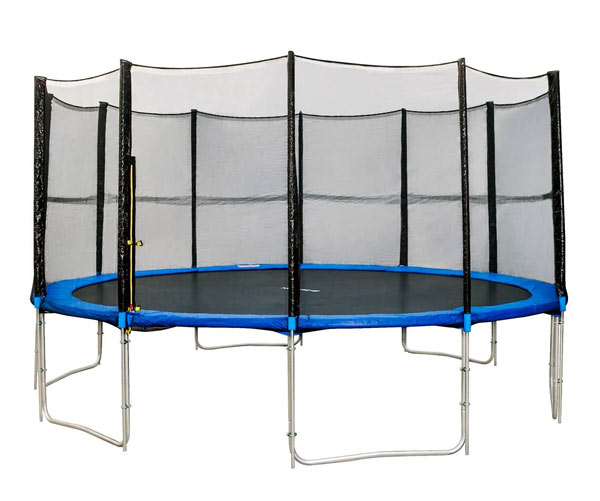 4.Safety nets allow kids to spread out as they jump
The presence of the surrounding safety net means the jumpers are likely to spread out and utilize the periphery of the trampoline which they would otherwise not try if the net is not installed. They are also less likely to collide with one another when they spread out.
5.It protects them by enabling them to jump in an enclosed area.
A trampoline is safest when only one person jumps in it at a time. But children derive enjoyment from multiple jumping and this means that this recommendation is usually ignored. Jumping more than one person can throw a jumper off the trampoline and strike the ground leading to an injury.
Although trampoline safety net will keep the children from falling off the trampoline or impacting o the frame, I still strongly recommend that the children only jump in the trampoline one person at time for maximum safety.
The trampoline safety net has large enough lattice holes that allow spectators who are standing on the edge to hold on to the netting with their fingers and avoid falling inward and colliding with a jumper hence reduce accidents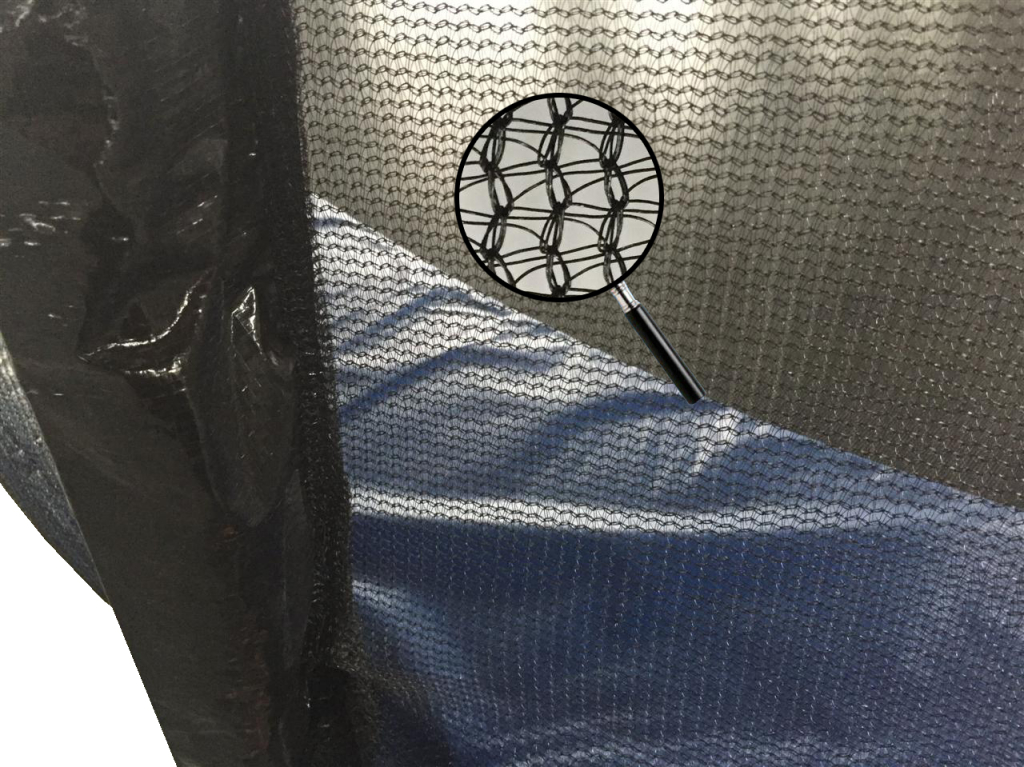 Trampoline safety nets are designed to protect your kids while bouncing in the trampoline.it also enables your kids to try out tricks and more advanced moves without being worried about falling off. But this should only be done under the instructions of a professional trainer.
Conclusion
A trampoline safety net is a must have accessory for any trampoline along with the safety pads. It has helped save many children's lives by protecting them from unnecessary injuries. Having a safety net plus an active adult supervision, means that your children will be safer while having fun in your trampoline.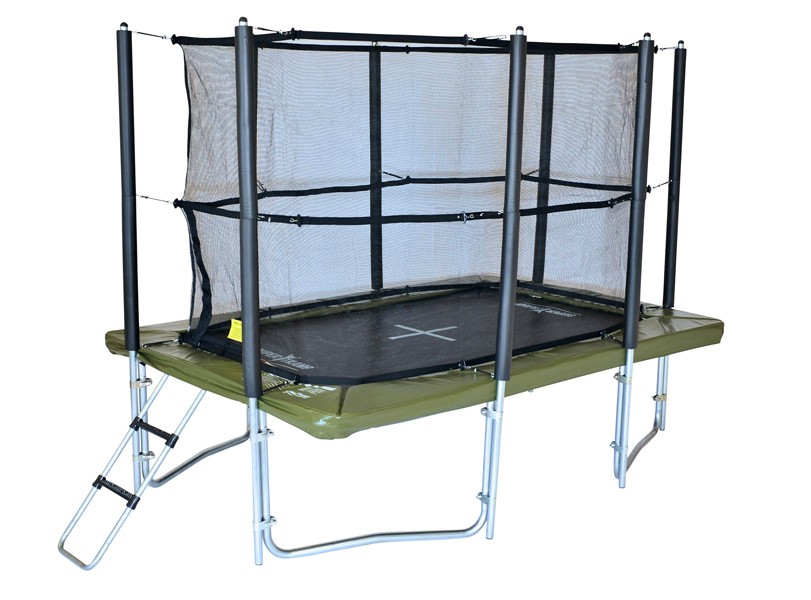 To ensure maximum safety for your children, encourage them to jump in the middle of the trampoline, not jumping off. They should also never climb underneath the trampoline. As a parent you should also make sure that the trampoline is positioned properly, not on hard surfaces or near trees, poles or fences.