A trampoline ladder is one of the most important trampoline accessories that you must have.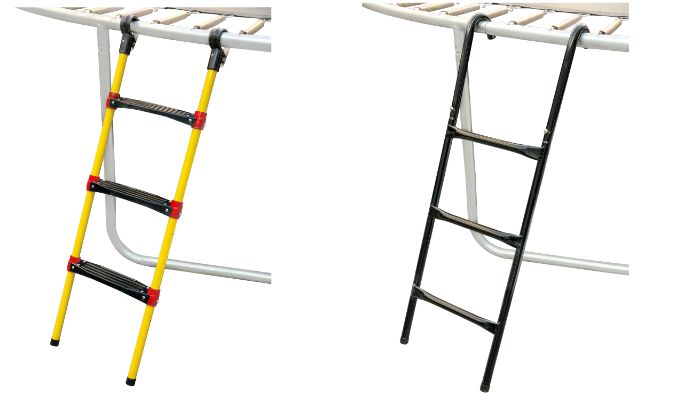 It allows easy access not only for older jumpers but also for the young ones who cannot reach the surface of the trampoline mat.
When you install a trampoline ladder, your children are less likely to jump off the trampoline and risk getting injured.
So, what is the trampoline ladder made of?
A trampoline ladder is made of high carbon steel which makes them very durable. The high carbon steel is then powder coated to make the ladders have a longer service life.
With these features, you don't have to replace it more often like other trampoline parts. They can both be Standard and custom made to fit different types of trampolines.
In addition, a rubber coat is applied to the bottom and rough textured rungs. This enables users to climb into and out of the trampoline easily without slipping.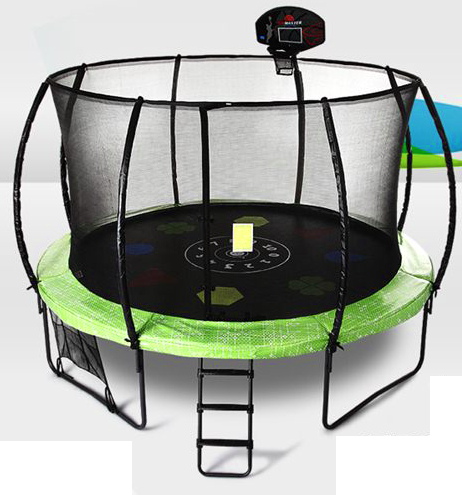 And this makes them safe to use even without shoes. Also trampoline ladders have large and flat platform to enhance safety.
Trampoline ladders are available in many configurations such as a two-step of three-step which can easily fit onto many different trampolines,
and they are very easy to install because they have a non- permanent installation feature. You just click it together and add it to your frame.
Properties of Domijump trampoline ladders.
Domijump Trampoline Company cares for your safety, as a result, it makes rubber coated ladders with textured rungs.
Their ladders are non-slip, grip, has extra wide steps, clever low angle of access and engineered flat top design makes their ladder safe for everyone to use.
The trampoline ladders are durable as they are made to withstand years of harsh environmental conditions such as rain and UV exposure.
This is made possible by the rubber coat that is applied to the high carbon steel.
Domijump have both large and small trampoline ladders to fit different types of trampolines.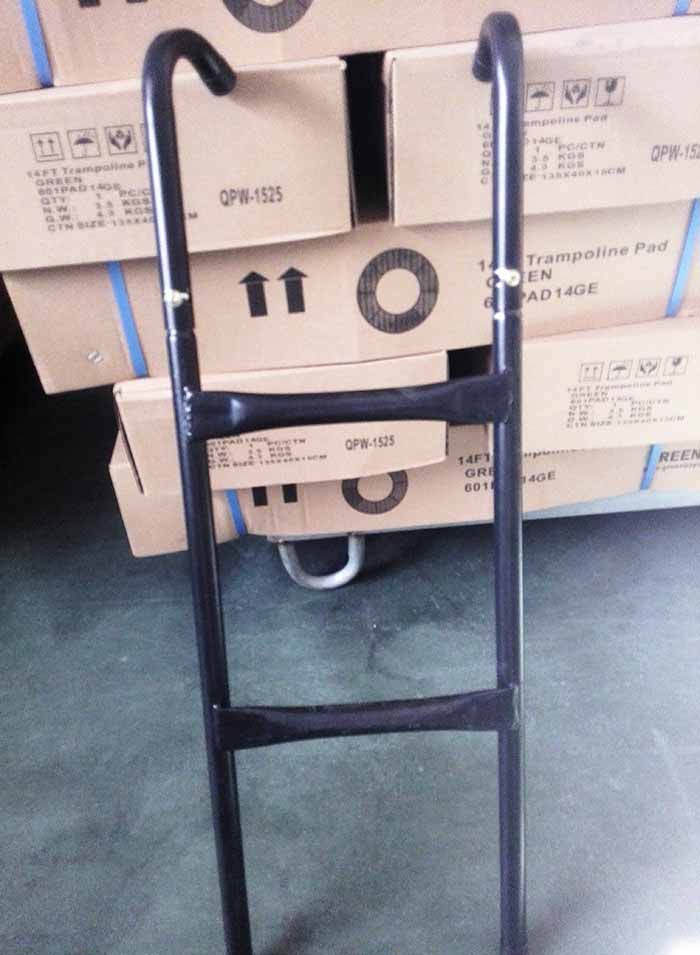 It's Easy to climb. They also fit trampolines manufactured by other manufacturers too. So you don't have to worry in case you already bought a trampoline manufactured elsewhere.
They also manufacture trampolines that are light in weight,and the light weight design makes it easy to be moved with ease.
You can restrict your children from accessing the trampoline when you are going to be away by simply moving the ladder and keeping it.
Conclusion
Some suppliers automatically include the ladders with the trampoline, but others will sell it as an extra item. I highly recommend a trampoline ladder that has flat steps rather than tubular steps as they are comfortable when kids walk on them even without shoes.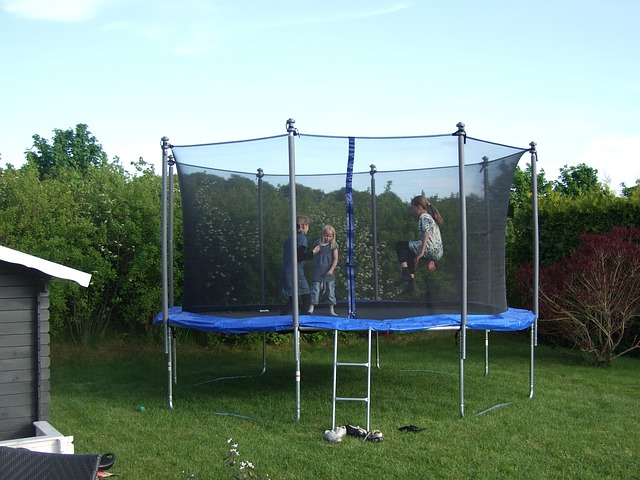 For safety reasons it is very important that as a parent, you ensure that there is adult supervision at all times whenever your children are using the trampoline.
In addition to this, train your children to always use the trampoline ladder to get in and out of the trampoline and never to jump in or out of the trampoline. This way, trampolining will be a much safer and enjoyable experience.