Safety should be the first concern of any trampoline owner.
But, does your trampoline have a trampoline safety net?
Many parents are still unaware that they can purchase trampolines that come complete with safety net enclosures.
The safety net enclosures are advantageous because they reduce the risks associated with using a trampoline.
It's obvious that the enclosure nets don't stop your children from trying dangerous moves but they stop them from falling off the trampoline.
What is a trampoline enclosure net?
Safety net is the most commonly used safety accessory in trampolines. It is made of  soft but high quality synthetic material which is woven thick for durability.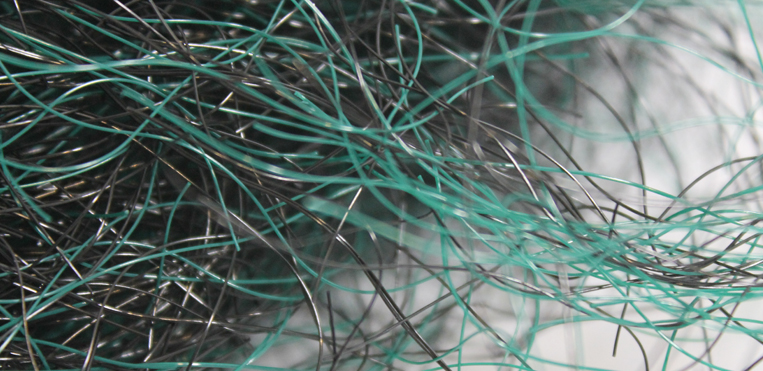 The enclosure net is held up together using metal poles which are then covered in foam sleeves.
The enclosure net goes round the trampoline and extends about 6 foot in height.
This accessory is designed to stop children from bouncing off the trampoline and falling down.
It is also designed to prevent trampoline users from getting caught inside the springs or hitting the metal frames, which has previously led to lacerations or broken bones in the past.
In addition to other safety rule, it is important that you zip your safety net before a jumper uses the trampoline.
According to the ABC News published on 30th, June 2015, a six-year old boy was taken to the Royal Children's Hospital after he fell out of a trampoline with an unzipped safety net.
He had a head injury in which his skull was fractured and the doctors feared that he had internal bleeding because he described the head injury as feeling "boggy"

Why you should install a trampoline safety net on your trampoline
Many cases of trampoline accidents occur when trampoline enthusiasts (jumpers) lose control and jump off the trampoline.
Trampoline manufacturers such as Domijump Trampoline Company has therefore developed this trampoline accessory in order to make trampolining a much safer activity for everyone.
A trampoline safety net is a must have trampoline accessory. The netting prevents rebounders from falling off the trampoline. Installing trampoline safety nets has greatly led to reduction of such avoidable injuries and even deaths from trampoline accidents.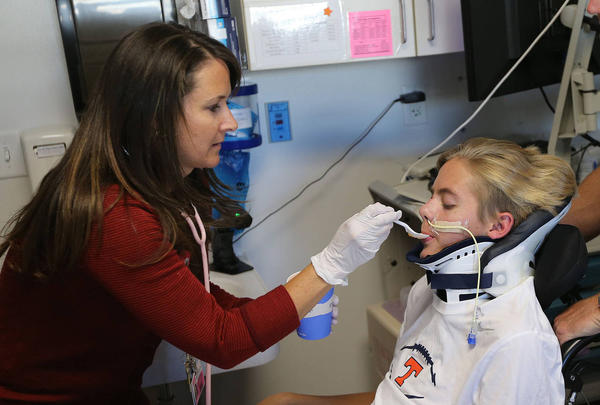 The safety net prevents the rebounder from hitting the rigid components of s trampoline like the springs or the frame.
This prevents them from being pinched by springs and getting fractures, broken bones and other forms of injuries when they accidentally hit the trampoline frame area.
The soft synthetic material that is used to make the trampoline safety nets enables rebounders to slide slowly down the trampoline mat and prevent bruises in case of harsh play.
Conclusion
To ensure safety of your children, it is important that you install a trampoline enclosure net and to always zip it up whenever it's in use.
As parent, keep in mind that the trampoline safety nets can't replace adult supervision.
Encourage your children to always bounce at the middle of the trampoline, not to jump in or off the trampoline and never hide toys underneath the structure or play underneath it.
All these will reduce the risk of trampoline related accidents. If you are thinking of buying a new trampoline, choose a model with an enclosure.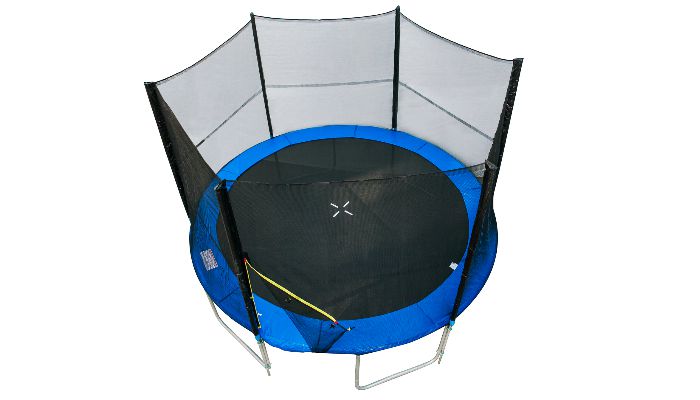 And if you already have one without an enclosure, you can buy an enclosure that perfectly fits your model as they are available in different sizes to fit most standard trampoline models.