Trampolines are sports equipment that provides users with recreational fun and health fitness. They can be installed in the home or public gyms. Apart from the domestic purposes, they are used for competitions, especially in the Olympics.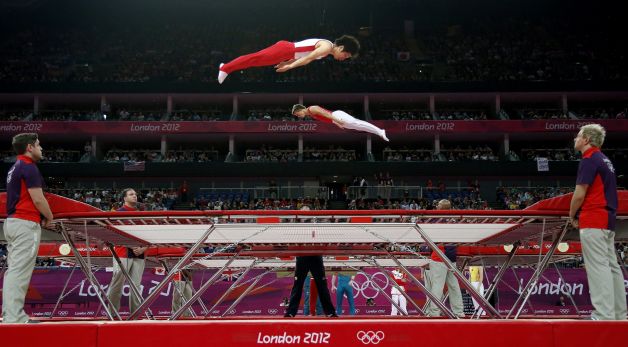 As a factor of consideration when choosing to buy a trampoline, you are advised to consider the various brands in the market. You need to compare the prices, qualities and features of the various brands the market offers.
Trampoline market overview
There are a number of companies that have been investing millions of dollars in this industry. This was actually from the fact that the trampoline market has been thriving in the recent past. In the past, some of the major markets such as the Chinese, Australian, American and the European market have shown significant growth.
Since there are thousands of companies in this industry, it is upon every industry to ensure that they manufacture quality and reliable trampoline. This the surest way to have a fair share of this market.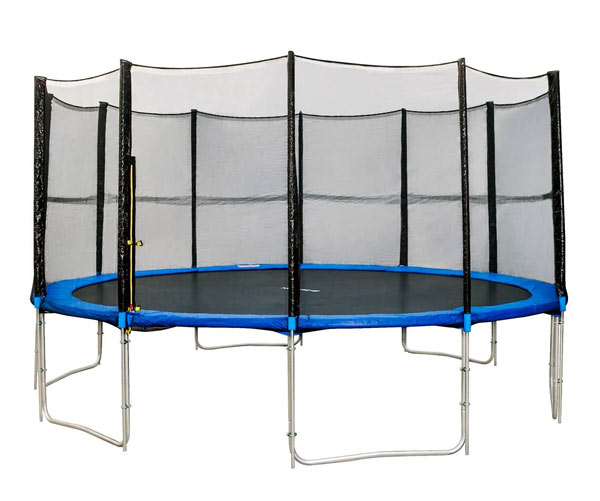 It has been a struggles as companies are scrambling for market share in different regions with an aim of expanding their businesses. That is, companies such as Vuly (an Australian Company) has been expanding its market to China and Australia.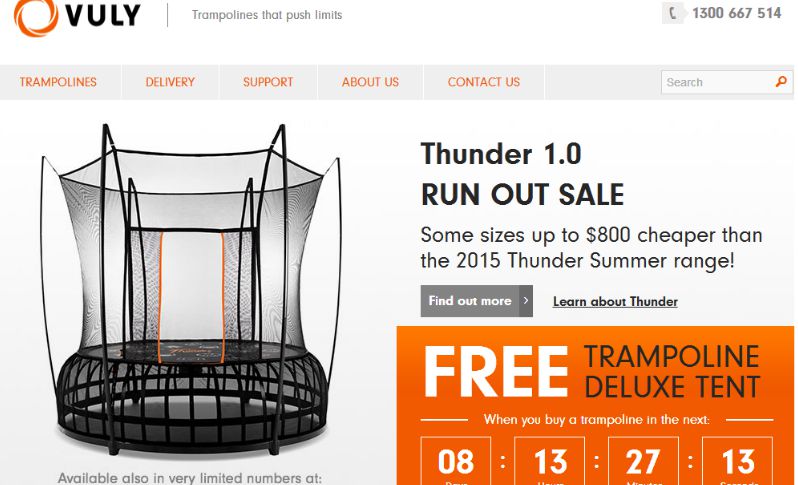 On the other hand, a company like Domijump is also a Chinese Company that has venturing in this industry. And is the leading manufacturer of trampolines in China.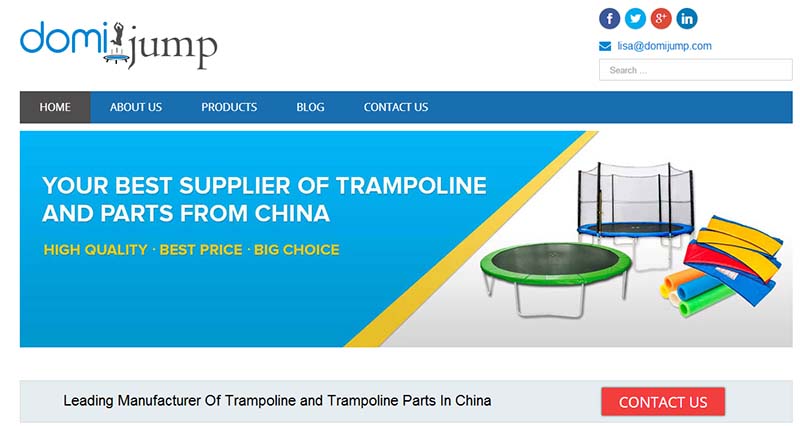 Examples of trampoline manufacturers
For that fact, this article consists of a list compiled to guide you in the various and most popular trampoline brands available in the market.
Dumijump
This is of the main trampoline supplying company in China. Since 2006, this company has played an integral in this industry. Since then, these trampoline manufacturers have passed the BSCI test and approved by the TUV GS.
Within this short period, the company has managed to work alongside other companies such as Auchan and Carrefour. Having an output of about 5 million USD has been a significant move for the prosperity of industry.
Dumijump uses quite a number of strategies that are geared towards ensuring that the trampoline and trampoline parts. These strategies are mainly focused towards improving the customer service, quality, performance and innovation.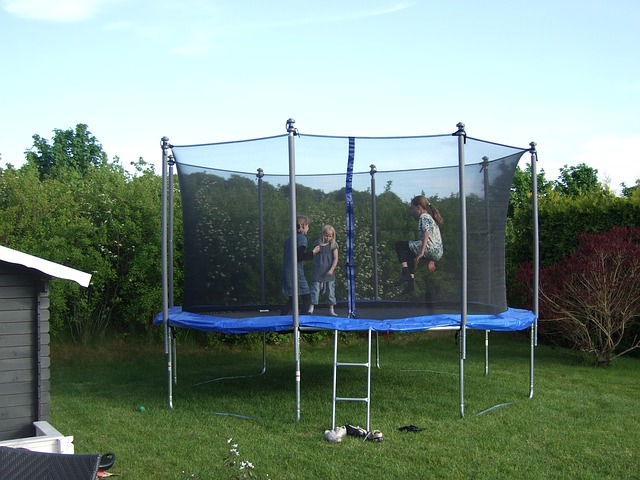 Over the years, then company has been improving on the quality of products they manufacture. Innovation has been an integral part of this systems. This has been clear especially, the way this company has been exploring this market progressively.
They manufacture different types of trampoline that vary in shapes and designs. The company has invested in trampoline: parts, mini, round and rectangle trampoline. This may include inner and outer net style.

Domijump is brand of QIDI trampoline factory located in Shangxing,Zhejiang,so if any retail shop or other trampoline brand need OEM orders,freely contact their manager lisa at lisa@domijump.com
Skywalker
With over 35 years of existence in the trampoline industry. SkyWalker has come to be known as an established manufacturer of trampolines today. They specialize in all types of trampolines but mostly the square and rectangular trampolines. They also produce mini trampolines for small children.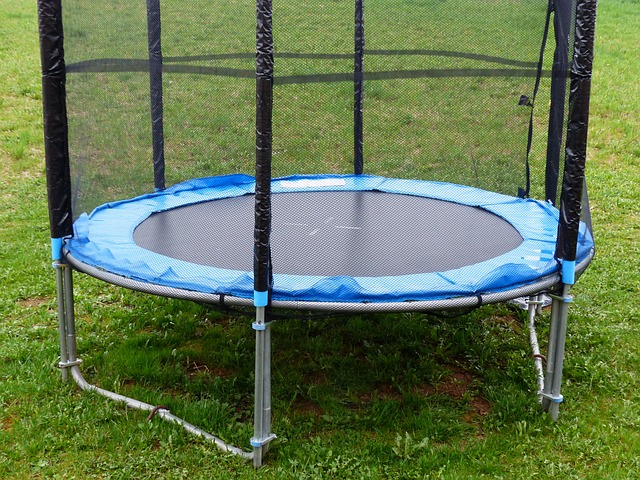 Customer's best prefer them because of the easy assembling of parts. In case of damaged springs, mats or pads, it is easy to get replacements as the SkyWaker trampoline parts are available in most commercial stores.
They are designed with safety enclosures that provide users with a safety guarantee of not falling over the trampoline.
However, they cost more than most trampolines that are not a cause for alarm since they very well built with quality, safe, strong and durable materials.
Jumpking
This is yet another popular American trampoline manufacturer. Having been around for almost 60 years, it is quite evident that it makes use of the most traditional manufacturing technique. Jumpking produces trampolines in the traditional green and black colors that blend well with the home setting.
They feature unique support rings that prevent the circular mats from losing shape plus the trampoline pads are very thick cushioned. Other visible features of the JumpKing trampolines include safety enclosures, shoe bag and ladder that are convenient for kids. Like the Skywalker, the jumping trampolines are also easy to install.
Magic circle
The magic circle has been in place for close to 35 years now. This has helped them gain quality experience in the production of trampolines. Most customer reviews show that Magic circle trampolines are easy to assemble as they require very few nuts and bolts fixing.
They also come with different color combinations allowing users to customize them according to preference. This feature combined with the magic cage netting also makes the magic circle trampolines most preferred for children jumpers.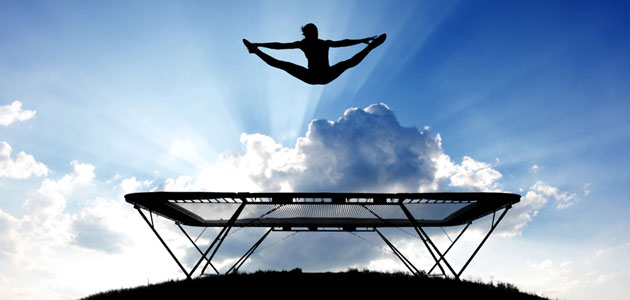 Other than the easy assembly, they provide users with a longer product guarantee of 10 years frame warranty and four years warranty for the springs, cage, and mat.
Springfree
They are widely known as the safest trampolines in the market, Springfree manufacturers provides users very competitive safety features like the soft edge mats that are said to be 30 times shock absorbent.
The springless feature also adds to the safety element as springs are the most common cause of injuries and accidents in trampolines.
Without the springs, the springfree trampolines are designed with composite rods that hold the frame to jumping surface.
The frame is also beneath the jumping surface so that users are protected from hitting themselves on the frame edges when jumping.
However, these trampolines are much more expensive than the spring trampolines and are complex to assemble.
Airzone
A brand from the Bravo sports manufacturer, AirZone trampolines are yet another leading brand in the trampoline market. They produce trampolines for both kids and adults usage.
Airzone trampolines come with a variety of models, sizes, and shapes to choose from.
They are also priced differently to suit users of all needs and budgets. The safety of this specific brand is assured and tested by independent bodies that ensures they meet the ASTM safety standards.

Purefun
Pure fun trampolines are manufactured by pure global brands corporation that mostly specializes in fitness equipment, with pure fun majoring in playground equipment and trampolines.
These manufacturers have been in existence for quite some time, and their products have become widely trusted and known among customers.
When it comes to matters concerning safety, pure fun trampolines do not hesitate to provide users with time-tested independent safety guarantee meeting CE, ASTM, and TUV safety standards.
It is quite clear from the brand name itself that this product will provide you with pure fun when bouncing on them.
Other manufacturers that produce standout trampolines include Hedstrom, Nissel, Texas, Stamina and many more. These are just but the few we could mention to guide you through the process of getting a trampoline for your home or business.
In summary, there are three factors that play an integral role while choosing the right trampoline manufacturers. These include quality, costs and reliability.
Regulating quality and performance is inevitable. It is upon every company to evaluate all their products to ensure that they meet the international and local standards. These are just a few companies that are actively involved in this business.
You can visit your local directory to get a company within your locality. Alternatively, you can contact the company of choice but, ensure it manufacturers quality products and it should have a good reputation.